1 video & photographs
Darkness Odyssey
Darkness Odyssey is a dance trilogy inspired by the written words of French philosophers Gilles Deleuze and Felix Guattari, and butoh pioneer Tatsumi Hijikata's notion of "dance of darkness". This series explored the idea of the body as a black hole, which absorbs everything, even seemingly unrelated things equally while examining man's process of "ever-becoming" without becoming anything.
Darkness Odyssey Trilogy (2016-2019)
Part 1: Expose Your Feet to Dry Lights (commissioned by Japan Contemporary Dance Network, 2016)
Part 2: I or Hallucination (commissioned by Baryshnikov Arts Center, 2017)
Part 3: Non-Opera, Becoming (commissioned by New York Live Arts, 2019)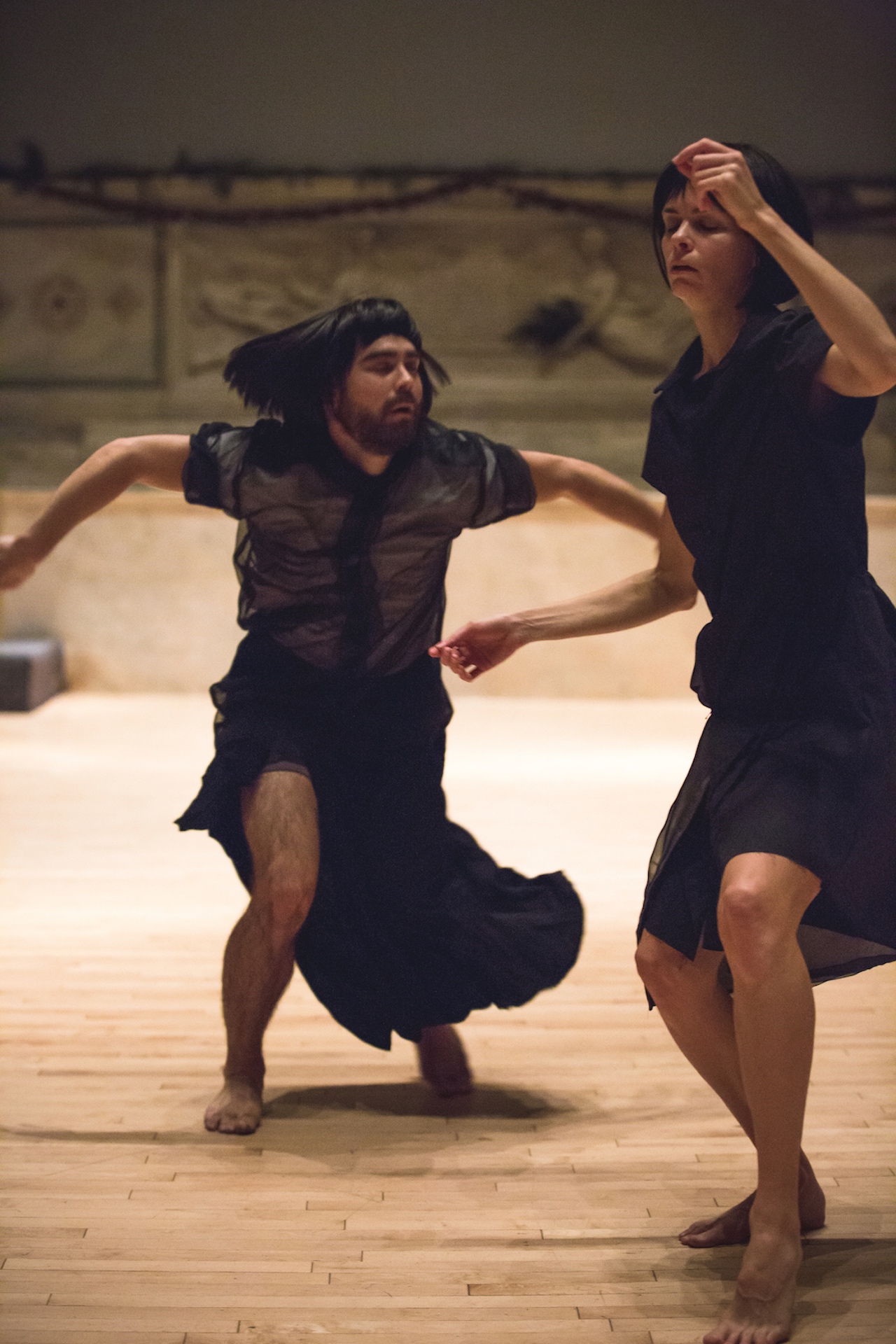 Kota Yamazaki, born in Niigata, Japan, is a dance artist who was first introduced to butoh under the teaching of Akira Kasai at the age of 18 after trained as a music conductor, then graduated from Bunka Fashion College with BA in Fashion Design.Yamazaki with Fluid hug-hug aims to create a choreographic landscape where different bodies, cultures and perspectives come and go, or co-exist freely and equally.He is a recipient of The New York Dance and Performance Awards (the Bessie Award) of 2007, Foundation for Contemporary Arts Grants to Artists award of 2013, NYFA Fellowship of 2016, Guggenheim Fellowship of 2018, and two-time The Herb Alpert Award nominee. He also serves as Director of Body Arts Laboratory in Tokyo, and organizes whenever wherever festival. In recent years, he has been teaching at Sarah Lawrence College (NY) and UC Davis at California University.